Whether you're thinking about getting a Peloton Bike, Bike +, or Tread, or using another spin bike or treadmill with the Peloton Digital App, you may not realize you could be saving on your purchase or membership fee.
Even if you aren't eligible for a Peloton discount, I can show you some easy ways to save money. This information is constantly changing. In fact, I just learned of new discounts this week. Be sure to subscribe to stay up to date with all the newest blog posts and Peloton news.
It's important to pay attention to the fine print when learning about discounts. The Peloton Digital App Membership (or "Peloton App") refers to those who take Peloton classes without Peloton equipment. The All-Access Membership refers to Peloton Bike and Tread owners.
Oh, and if you're looking for a promo code online, trust me, you won't find one.
Want to stay up to date on Peloton news, blog posts, class lists, and favorite rides? Be sure to scroll down to the end of this blog post to sign up for the Friday Favorites Newsletter.
This post contains affiliate links. See my disclosure policy for more information.
1. Check your health insurance plan
Peloton and eligible UnitedHealthcare have partnered together. You may receive special pricing on Peloton equipment and/or a year free of the Peloton Digital App or a 4-month membership for All-Access Members. Find out if you're eligible here.
Always check with your health insurance company. I have seen members mention reimbursement for their Peloton membership from Blue Cross Blue Shield and other companies. This is often state-specific and dependent upon their arrangement with the employer. So check with the latter too.
Hopefully, more healthcare companies will follow suit.
2. Get money back with the Chase Sapphire Credit Card or JP Morgan Reserve Card
Chase recently extended the following offer which was set to expire at the end of 2021 to June 30, 2022. So, if you don't have a Chase Sapphire card, now is the time to enroll. Existing cardholders can take advantage of this offer too.
I've had the Sapphire for years, way before Peloton. It's a great card especially for those who want to cash in their points for travel. I switched my Sapphire card as my default payment method for my Peloton membership.
Chase Sapphire Reserve
Earn 10x points on Peloton Bike and Peloton Tread purchases up to 50,000 points. You must spend at least $1400 so this excludes anyone financing their bike with Affirm.
Get up to $120 back on your Peloton All-Access Membership or Peloton App Membership.
Chase Sapphire Preferred
Earn 5x points on Peloton Bike and Peloton Tread purchases up to 25,000 points. You must spend at least $1400 so this excludes anyone financing their bike.
Get up to $60 back on your Peloton All-Access Membership or Peloton App Membership.
You can read more about the Peloton Chase Sapphire membership here. Note, as of today, Peloton has not updated this page to reflect the new promotion period through June but these FAQ can answer some of your questions.
TIP: You must sign up directly for the Peloton app directly and not through a third-party like Apple.
Both cards also currently have sign-up bonuses, giving you as much as 60,000 bonus ponits. You can read more about them here.
3. Get a Free Essentials Package for Qualifying Members (Military, Medical, First Responders, Educators)
What is the Essentials Package?
The Essentials Package, a $150 value, includes one pair of Peloton shoes (with Look Delta cleats), wired earbuds, and a set of neoprene Peloton-branded weights (choose from either 1, 2, or 3 pounds). I recommend getting either the 2 or 3-pound weights.
This is currently only available on the purchase of a Peloton Bike and not the Tread.
Is the Free Essentials Package a Good Deal?
The Peloton shoes themselves retail for $129. If you plan on wearing these shoes, then yes. Many people do not love the quality or fit of the Peloton shoes and often switch them out. Neoprene light weights are not too expensive on their own. And, I like using wireless earbuds (if any) while on the bike.
To find out which Peloton accessories I recommend getting on your own, check out this blog post about Must-Have Peloton accessories.
Personally, I like SPD cleats and shoes. I did have to change the pedals. But I find them comfortable, easy to walk in, and to clip in and out of the bike.
And this is a great set of weights to get. I love that it goes all the way up to 5-pounds for when you do strength training or bootcamp classes.
Who Qualifies for a Free Essentials Peloton Package?
The following people can get a free Essentials Package with the purchase of a Peloton Bike:
Military

active
retired
reservist
registered military dependent

Medical Personnel

doctors
nurses
pharmacists
respiratory therapists
veterinarians (recently added)
veterinary assistants

First Responders

EMTs
Firefighters
Police Officers

Educators (newly added)

K-12 schools
higher education/universities
How do you apply for the Military, Medical Personnel, First Responder, or Educator Discount?
You must apply for this discount at the time of purchase. You can ask for this discount either in person at the store or online via chat or by telephone. (I prefer chat).
Make sure the person who has a valid ID or official email makes the purchase. Also, this discount cannot be combined with any other discount including referrals.
Other Ways to Save on the Essentials Package Accessories
Did you know that every Peloton owner or App user has their own referral code? Previously, any Peloton member could share his or her referral code, however, now only the main account holder may share referral codes.
Any friend would be more than happy to share their referral code. That gives you $100 towards Peloton accessories. Or you can use mine. See details below.
If you decide to order the Peloton Bike or Tread, feel free to use my referral code GCSRDR to receive up to $100 towards Bike or Tread accessories. Note: this code must be used at the time of order. You must use the entire credit at one time.
4. Try out the Peloton App with a regular spin bike, treadmill, or even no equipment
Need help choosing whether to buy the Peloton or another brand of equipment? Read this article to help you make your decision for buying a bike and this one for help with buying a treadmill.
If you choose the Peloton Bike or Tread, you'll pay $39 per month for the All-Access membership. Note, effective June 1, 2022, Peloton raised the monthly membership to $44 per month.
This gives every member of your household (up to 20 people) access to all of Peloton's spin classes, runs, walks, yoga, meditation, cardio, and strength classes (minus the scenic rides if you're a Tread owner and vice-versa).
Conversely, if you don't own Peloton equipment and choose to use the app, you'll pay $12.99 per month (per user). Peloton often offers deals on their app membership, often giving you two months free. Tip: if you start with the app, you will not lose your workout history. Every class taken counts towards your Peloton streak and milestones, including the Century Club.
5. Discounts for Students for the Peloton Digital App Membership Only
Are you a university or college student, verify your school ID on the website and get your Peloton Digital App Membership for just $6.99 per month.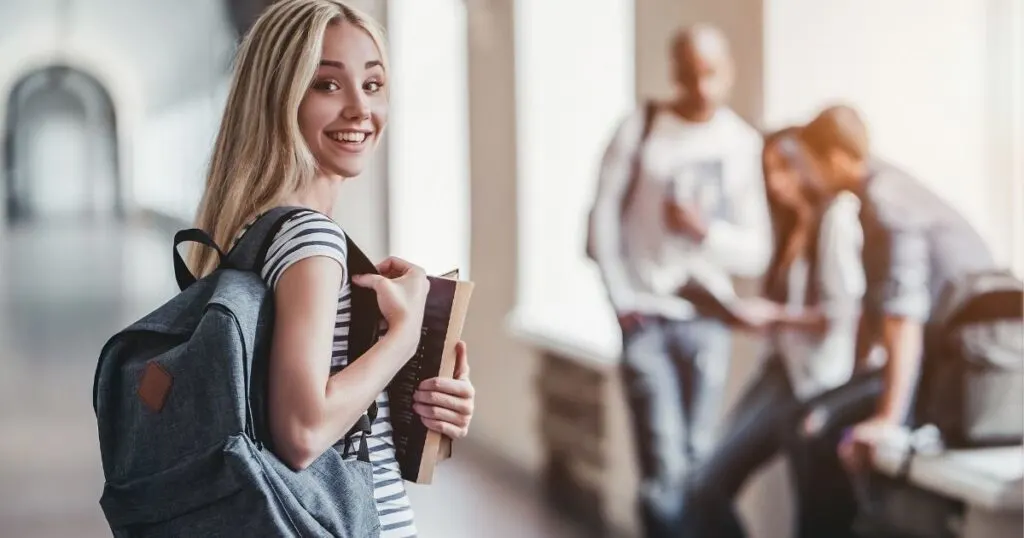 6. Discounts for the Military (Active and Retired) for the Peloton Digital App Membership Only)
Are you active military, a veteran, reservist, or registered military dependent? Enter your military ID on the Peloton website and pay just $9.99 per month for the Peloton Digital Membership.
7. Discounts for Healthcare Workers for the Peloton Digital App Membership Only
Are you a medical professional, nurse, or a doctor? Verify your ID on the Peloton website and you'll get a Digital Membership for $9.99 per month.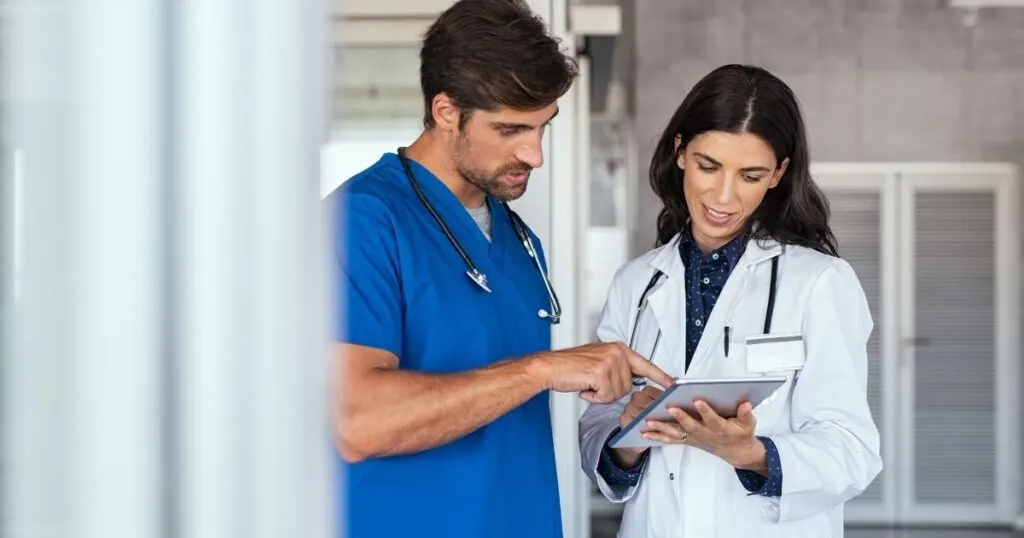 8. Discounts for Educators for the Peloton Digital App Membership Only
Are you a teacher or do you work in a school or university? Verify your status. You must currently be employed as a teacher, faculty, or staff at a K-12 school or university in the United States. Then pay $9.99 per month for a monthly Peloton Digital Membership.
9. Discounts for First Responders for the Peloton Digital App Membership Only
Are you a first responder (EMT, firefighter, police officer, etc.)? With proper ID, you can pay $9.99 per monthly for your Peloton Digital Membership.
10. Buy a Used or Refurbished Peloton Bike
Refurbished Bike
Peloton offered some members via email (me included) a deal once on refurbished bikes. This was only for the original Peloton Bike and was sent out after enticing members to trade in their bikes for the newer Peloton Bike+. They offered this again in March of 2022.
Check out this post I wrote to help you decide whether or not to buy a refurbished Peloton bike.
Personally, I didn't upgrade to the Bike Plus.
While the original Bike lacks auto resistance, the big draw for me was the rotating swivel screen. Instead, I bought the Pivot by Top Form Design. It was one of my favorite purchases last year.
GET 10% OFF ANY TOP FORM DESIGN PRODUCT (INCLUDING THE PIVOT AND SPINTRAY) WITH THE LINK BELOW. USE CODE MYPURSESTRINGS10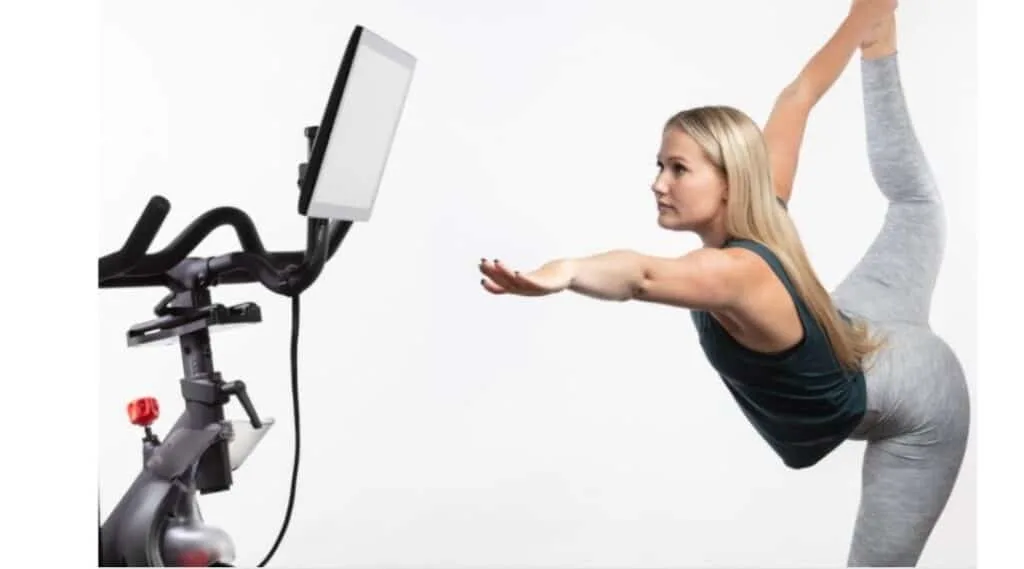 Update: In March of 2022, Peloton added Apple Watch integration to all its bikes, previously only available to Bike Plus owners.
Used Bike
Check your local Facebook groups, Facebook Marketplace, and the Peloton BTS (Buy, Trade, Sell) Facebook group. Just remember, if the deal is too good to be true, it probably is. There are way too many scammers out there.
Save for later!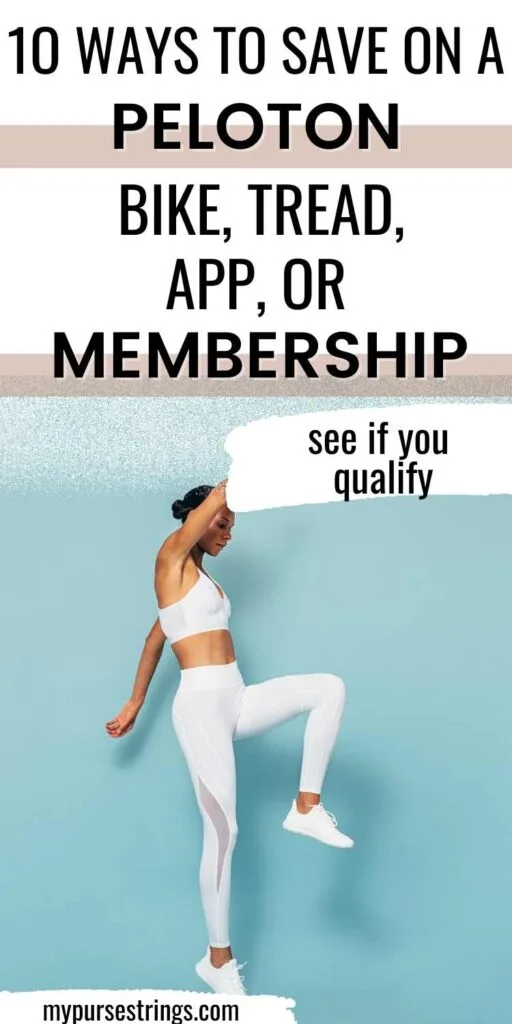 Final Thoughts
Peloton continues to evolve and is so different than the company it was just five years ago. Prices have dropped on their equipment and app membership, and over the last two years, they've rightly offered discounts to many who deserve recognition.
If these discounts do not apply to you and you're wanting to try out Peloton for yourself, I suggest downloading the app and trying all of their various workouts. I doubt you'll be disappointed. I've tried so many workout programs over the years and Peloton is the one that keeps me motivated.
Check out MyPurseStrings on Substack. Get the newest blog posts, my favorite finds, and read all new and past newsletters there.
Plus, get exclusive discounts to the mypursestrings shop.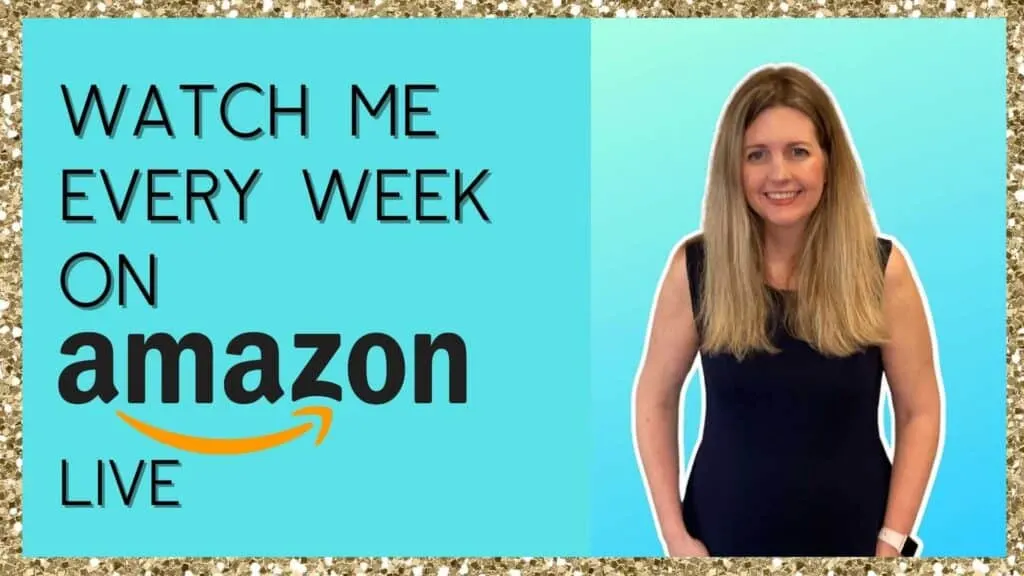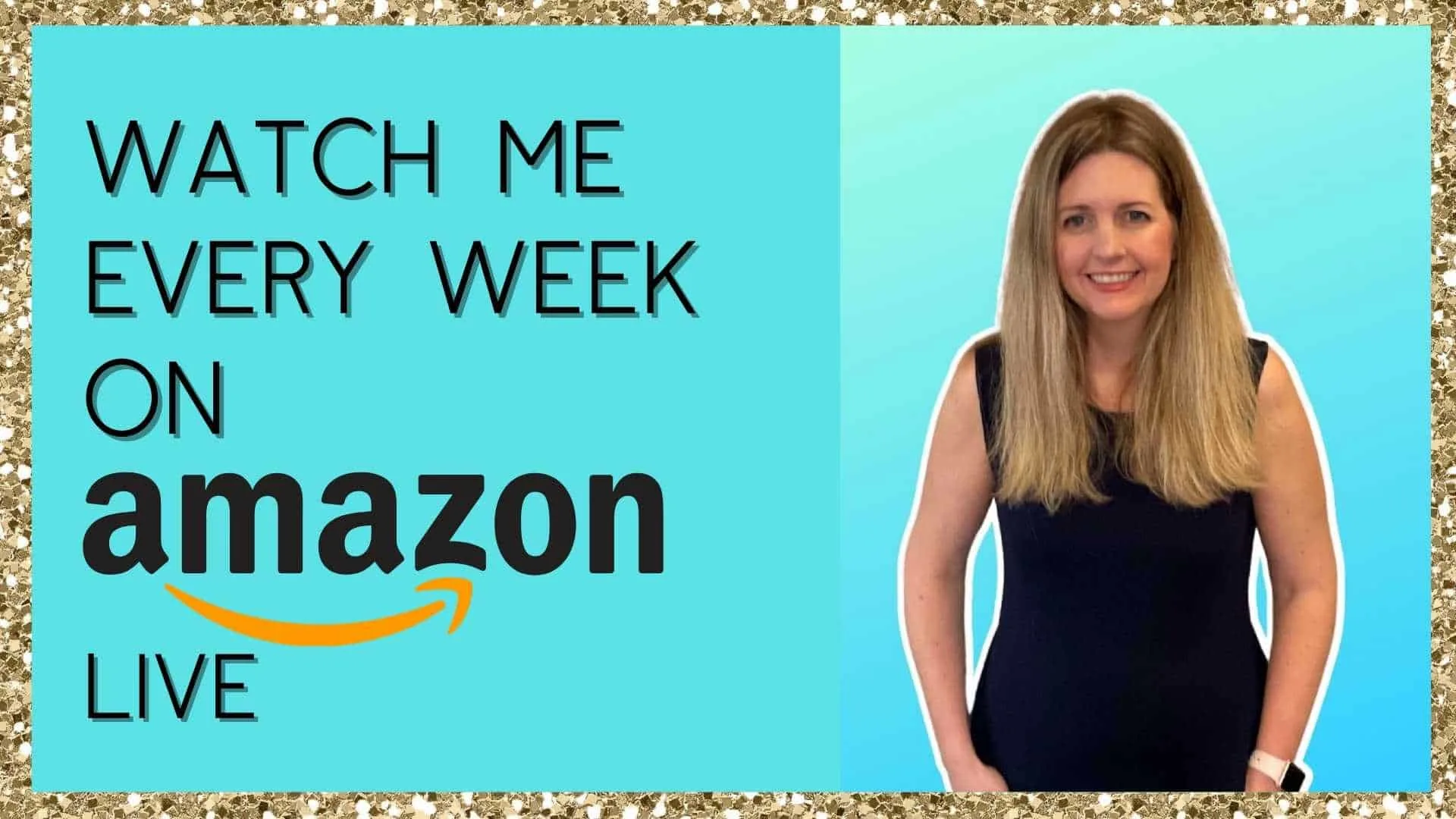 Related Posts
How To Save on the Dyson AirWrap
25 Mistakes You May Be Making on Your Peloton
Peloton Handlebar Extenders Review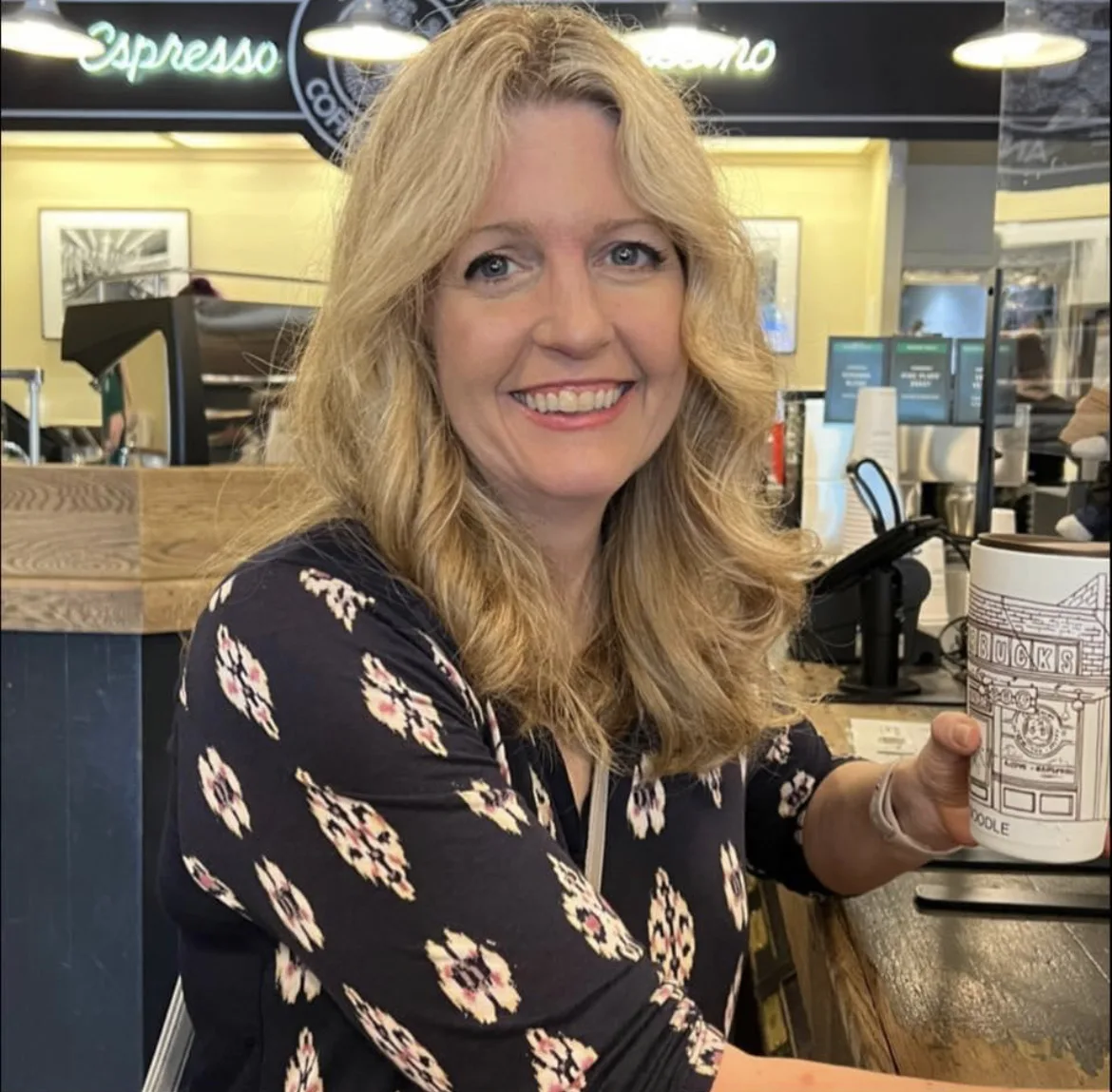 Michelle Platt is a former attorney and teacher who loves to do the research so you don't have to. She takes a deep dive into each topic and writes about her wellness journey here. She loves trying out new workouts and products to share with you. She is currently completing her personal training certification. This native New Yorker recently made the move to the suburbs of Minneapolis, where she lives with her husband, two kids, and two dogs.